SEEING IS BELIEVING
PACIFIC GROVE SENIOR LIVING
Get ready to live each day to the fullest at Pacific Grove Senior Living. Our onsite amenities provide everything from pampering and self-care to physical activity and socializing, designed for all levels of ability. In the mood for some exercise? Join us for one of our daily fitness classes, or take a stroll through the lushly landscaped courtyard. Feeling creative? Attend a crafts workshop, or do some gardening. Independently or alongside friends, there's always something to look forward to at Pacific Grove Senior Living.
Live life to the fullest
Activities & Events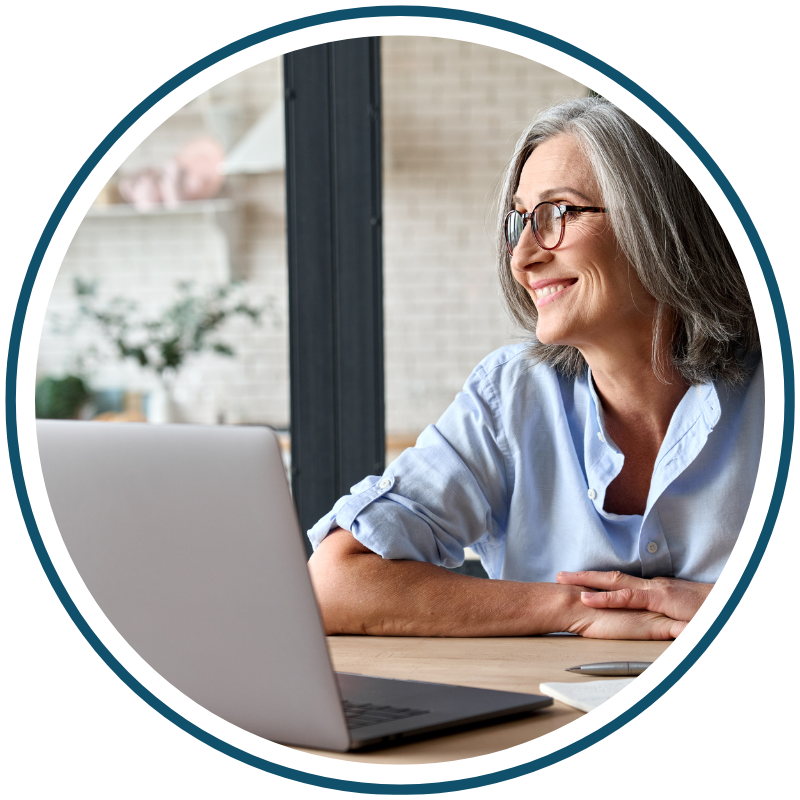 OUR COMMITMENT
THE AURA DIFFERENCE
At Pacific Grove Senior Living, we dedicate every day to supporting our residents to live the full, active, independent lifestyle they deserve. We know that with a little of the right kind of individualized assistance, our residents can continue to enjoy the activities that are meaningful to them.
Personalized care plans, an attentive 24-hour care team, and stand-out amenities make Pacific Grove Senior Living the premier choice for senior living in Pacific Grove, California.
A WIDE RANGE OF RESTAURANTS & ENTERTAINMENT OPTIONS
Pacific Grove Senior Living is Part of a Bustling Community
NEARBY RESTAURANTS & EATERIES
NEARBY PARKS & RECREATION AREAS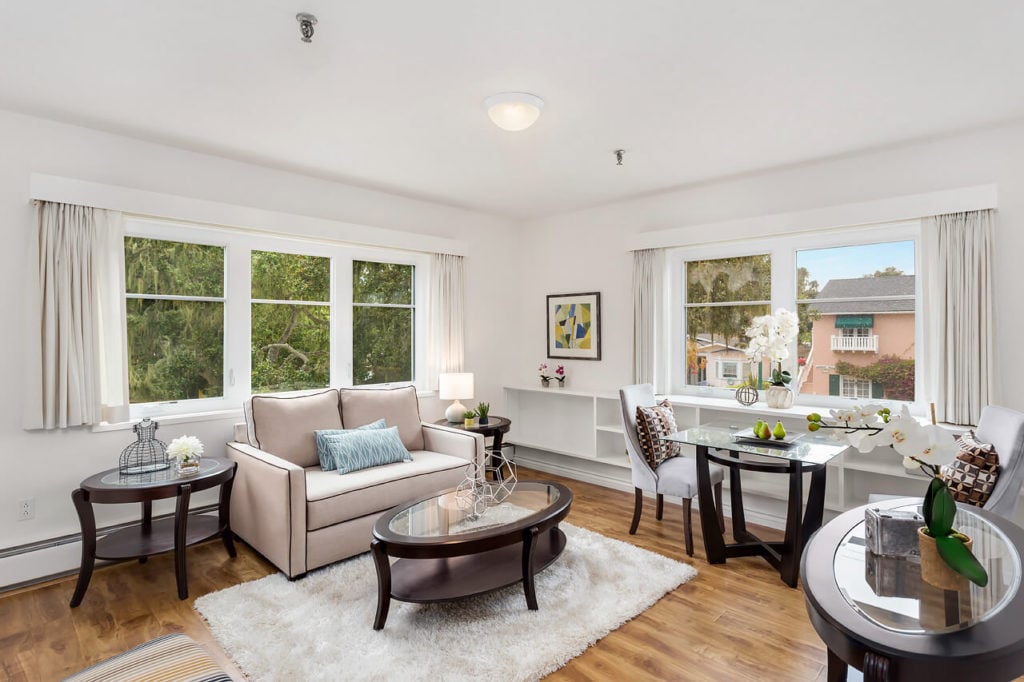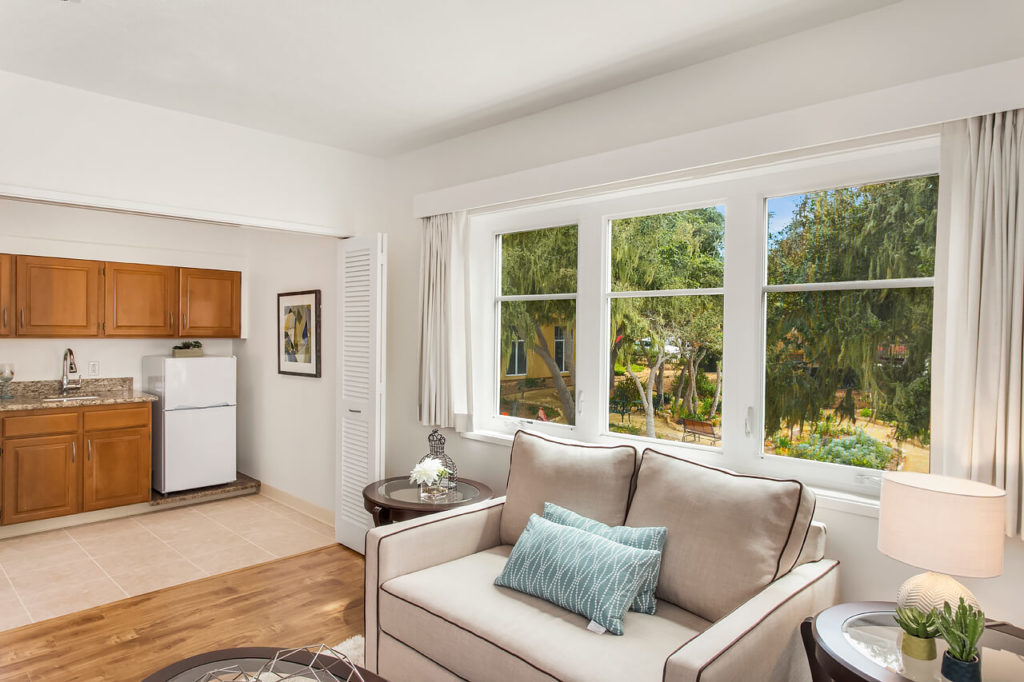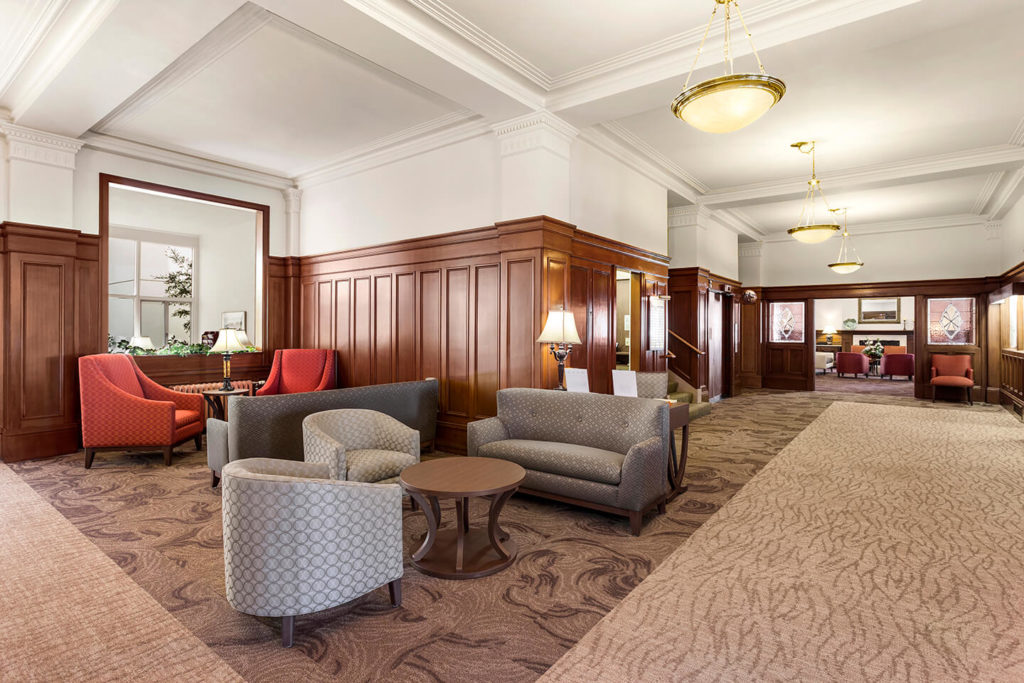 READ WHAT PEOPLE ARE SAYING ABOUT PACIFIC GROVE SENIOR LIVING
Families & Residents Love Us
Something I have said out loud to myself and to the staff and to my friends and family is EVERYONE HERE IS SO NICE! There are so many amenities such as rides to shopping and field trips, in-house classical concerts etc. I am relatively new, so I am discovering new amenities every day and it's so close to Lovers Point Beach and the rest of the above and underwater scenery!!!! Love it so far!

Margaret J. Resident

It's a great building undergoing many upgrades—a great location with friendly and happy staff and residents. Communication has been good. We picked this community, because it's an attractive apartment at a reasonable monthly rate. I want to be able to transition my Mother in Law to independent living when the time comes.

John F. Resident's Son-in-Law

My dad has been residing at PGSL since the beginning of the 2023. He moved from another local place, and my dad is in his late 80's and moving someone is never easy at that age. But, PGSL was stellar during the transition. The personnel was amazing and very considerate. My dad certainly was having his difficult days during the transition making him difficult at times. But the staff was extremely patient and worked with his needs to help place him in the community where he is now very happy. If I had a hat, I would tip it to the great staff for being so delightful and supportive.

Stephanie R. Resident's Daughter

The community is beautiful and will amaze you as soon you drive up. The staff is very friendly and they are always walking around with a smile on their face. Food is amazing and they are always open to suggestions from the residents. They have an ample amount of activities for all the residents on a daily basis. All around, Pacific Grove Senior Living is without a doubt the perfect home for our loved ones. With friendly and welcoming residents and staff, you will feel fit right in!

Sally P. Resident

I absolutely think this community is so lovely with friendly staff. I have made new friends and joined all the activities here and exercise classes, I'm always out and about. My room and patio is huge with a lovely scenic view. The staff are always very prompt at cleaning messes and they keep the community clean.

Sarah M. Resident
HAVE A (VIRTUAL) LOOK AROUND
TAKE THE VIDEO TOUR
Latest news & articles
From the Blog
WE'RE HERE TO HELP!
Let's Discover Your New Residence, Today.
LEARN MORE
EVERYTHING BEGINS WITH ONE STEP FORWARD.

CALL US TODAY: (831) 603-2085
Pacific Grove Senior Living
551 Gibson Ave, Pacific Grove, CA 93950
Copyright © Aura Senior Living, 2023.
All rights reserved. Lic # 277209241.